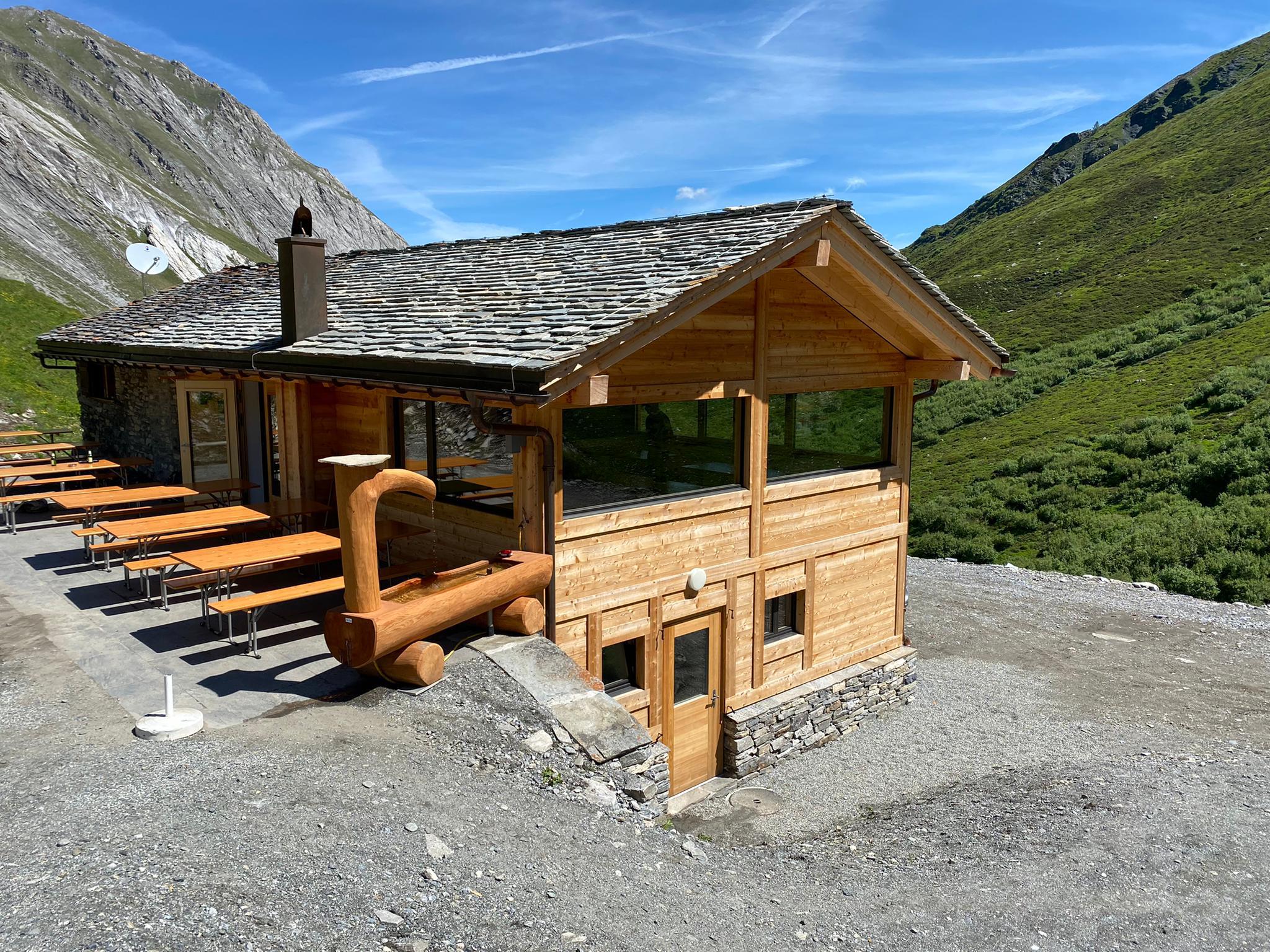 Welcome to the Tsissette hut!
Situated at an altitude of 2000 metres, in the heart of the Combe de l'A, the Tsissette hut is accessible to all categories of walkers.
It is a stopover for the Tour du Saint-Bernard and many other hiking tours. 
There is no internet access at the hut. Please book online.
Restaurant for lunch and dinner (in the evening by reservation only). Rustic and mountain cuisine.
Open from early July to early October (depending on weather conditions)